Emergency Locksmith Services
Anytime you find yourself locked out of your house or car it's incredibly frustrating. It's something that brings the whole day to a grinding halt as often your other keys are attached to the keys inside. Fortunately, Security Unlimited Locksmith provides an expert 24 hours a day 7 days a week emergency locksmith service to help get your day or evening back on track. It doesn't matter if you're locked out of your house or car or just need the locks changed while someone is away. Security Unlimited Locksmith can help.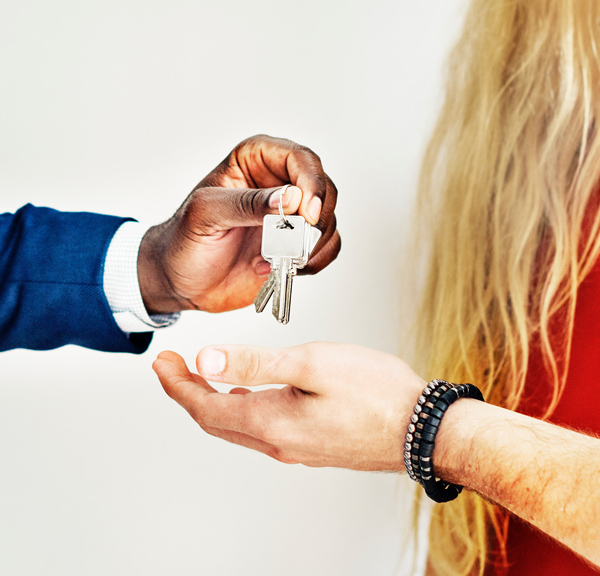 More About Our Emergency Locksmith Service
Any kind of emergency service is something that you hope you'll never have to use. It's insurance of sorts as you never know when you might need it. The team here at Security Unlimited Locksmith understands that sometimes you can't wait for a locksmith and you need the problem solved right away. We're here to help by providing an emergency locksmith service 24 hours a day, 7 days a week to make sure that you're never caught out in need of a locksmith. It doesn't matter if you've locked yourself out of your car at 2 am on a Sunday night or accidentally closed the house door behind you while going to get the mail at 3 pm. The team of experts here at security unlimited are outfitted with the latest technology and over 30 years of experience to ensure that you're never locked out longer than you need to be. Our family-owned and operated business upholds the highest of quality standards when it comes to your service and customer experience. We take your security needs seriously and work hard to make sure that our work is done quickly and with as little damage to your car or locks as possible. You never know when an emergency might happen and we're always on call. With Security Unlimited Locksmith you're in the right hands.
Why Choose Our Emergency Locksmith Service?
Our emergency locksmiths are ready and able to handle any emergency locksmithing problem at any time, 24 hours a day, 7 days a week. Our team is backed by over 30 years of experience in the business and the best technology available to ensure that you're always getting the best service at the lowest prices. Our business is family owned and operated so you know you're always going to be treated like family. We take pride in our work and customer service, making sure that all of your questions are answered and your needs are met. We know that an emergency can strike at any time and we're on call to help you so that you're never locked out for long.
Best Emergency Locksmith In Los Angeles and Surrounding Areas
Our Customers
What our locksmith customers say
This is a great shop, anything key related this place has got you covered! I went in to have a car key laser cut from an original to replace just the key part, and this is practically the only place to offer that exclusive service. Very affordable, professional, and fast!
Thank you so much for the great service!
The locksmith came out to our place with a very fair price compared to other locksmiths we had called. They were quick, courteous, and professional.
They also took a look at a key problem I had with my truck and get me a fair quote.
I recommend this local shop to anyone in the SF valley.
Wow. What a great job Todd did for me over at the locksmith shop. Beyond quality work and very appreciated. Took the time to make sure all the keys worked on my truck snug pro. Definitely would recommend his company. Thank You Todd
Awesome service. Called them at 8:30pm. Brandon showed up in less than 10 minutes of the 15 promised. Brandon had the lock opened in about 2 minutes. Once again…..awesome service!!!!
Super easy. Super convenient. Super affordable. Great service in a timely manner. Definitely a hidden gem and way better than going to a larger locksmith or home improvement store for key needs. Thank you, Todd! I'll be back!
They are the best. Brandon helped us update security in our building. He was very professional and also an expert regarding security. We needed the job done fairly quickly and he did amazing work. I highly recommended them!
Get Free Quote
Reliable 24/7 Locksmith Service in Los Angeles, San Fernando Valley
FAQ
We offer the best services at the most competitive prices. We're family-owned and operated and have been since 1973. We pride ourselves on giving our customers the best value for their money possible.
We understand that an emergency can happen at any time and we want to be there to help. Our team is available 24 hours a day, 7 days a week to help meet all of your emergency needs.
Absolutely! We understand that emergencies don't happen on any given schedule and they aren't often predictable. If you need help Unlimited Security Locksmith can help. Our team is equipped with the latest technology so that they can solve your problem as quickly and efficiently as possible. If you're ever in need of an emergency locksmith give us a call.
The answer to this can vary but often it takes between 15 to 25 minutes in order to unlock your car. We pride ourselves in our speed and efficiency in an emergency so that you can be back to living your life as quickly as possible.
Most of the time the answer to this question is no. in the majority of cases, the lock will remain undamaged with the only exception being if the lock has to be drilled. We take care to do as little harm to the lock as possible so that when all is said and done you can be as undisturbed as possible. We stand by our work and take pride in our outstanding customer service.
Reliable Emergency Locksmith In Los Angeles
West Hills & the San Pernando Valley areas most trusted 24 hour Locksmith. Providing services to the residents in and around:
Locksmith Aguora Hills, CA
Locksmith Beverly Hills, CA
Locksmith Calabasas, CA
Locksmith Curver City, CA
Locksmith Encino, CA
Locksmith Granada Hills, CA
Locksmith Hollywood, CA
Locksmith Las Angeles, CA
Locksmith Malibu, CA
Locksmith Marina delRey, CA
Locksmith North CA
Locksmith Northridge, CA
Locksmith Pacific Palisafes, CA
Locksmith Rancho park, CA
Locksmith San Fernando, CA
Locksmith Santa Monica, CA
Locksmith Sherman Village, CA
Locksmith Simi Valley, CA
Locksmith Studio City, CA
Locksmith Tarzana, CA
Locksmith Thousand Oaks, CA
Locksmith Topanga, CA
Locksmith Locksmith Toluca Lake, CA
Locksmith Valley Glen, CA
Locksmith Van Nuys, CA
Locksmith Venice, CA
Locksmith West Hills, CA
Locksmith West CA
Locksmith Westlake village, CA
Locksmith Woodland Hills, CA
Reliable 24/7 Locksmith Service In San Fernando Valley Call 818-892-1109