Key Replacement Services
Security Unlimited Locksmith provides the best in customer service and experience. Having worked in the industry for well over 30 years we are uniquely qualified to handle any locksmithing challenge that may arise. No matter the type of key or the reason you might need a key replacement, Security Unlimited Locksmith has you covered. We can replace almost any key so that you're never at a loss. We work hard to make sure you're always receiving the best value for your money when getting your keys replaced or any other locksmithing challenges you bring to us. We're a family-owned and operated business so you can be assured that you're always going to get top-notch customer service and high-quality work.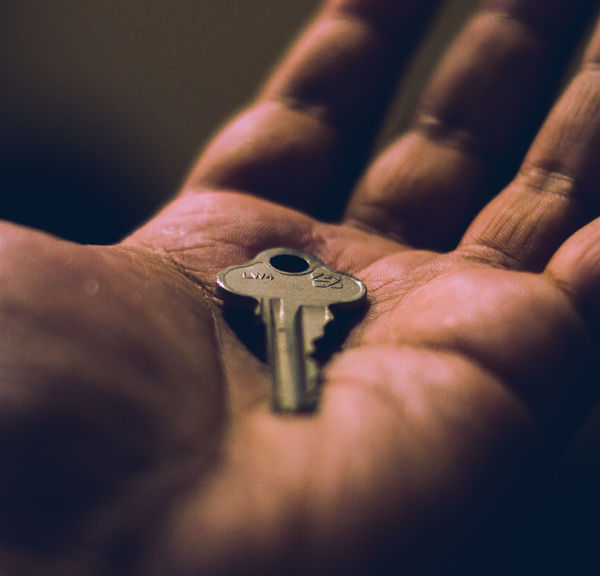 More About Our Key Replacement Services
Occasionally we end up needing keys replaced. Sometimes they're lost or stolen or we just need an extra key as a backup. Security Unlimited Locksmith is here to help with our key replacement services. We replace all kinds of keys! From safe keys, house keys, to car keys. There's no need to go to the dealership if you need a copy of your expensive transponder key for your car. We use the same technology to program new keys so that you can avoid the overblown dealership price and get a key that's matched to your car. We can also replace lost or stolen keys so long as we have access to the lock they fit. We use specialized tools in order to learn the key patterns and can create a new key that fits the lock. This is not true of every lock we encounter but if you give us a call we can find the answer together. We've been in business for over 30 years and have been a family-owned and operated ever since we opened our doors. We pride ourselves on the high-quality work we do and the outstanding customer service we provide. We also make sure all of our team members have access to the latest technology in order to do the best work possible. When you work with Security Unlimited Locksmith you know your safety is in good hands.
Why Choose Our Key Replacement Service?
Security Unlimited Locksmith has been a family-owned and operated business for well over 30 years. We pride ourselves on outstanding customer service an excellent work in order to make sure you're as safe as possible. We offer a wide variety of key replacement services, one of which being a transponder key creation. We can make a copy of any transponder key for your car just like the dealership but without the exorbitant expense that the dealership charges. No matter what kind of key you need to be copied or replaced, Security Unlimited Locksmith can help. 
Best Key Replacement Service In Los Angeles and Surrounding Areas
Our Customers
What our locksmith customers say
This is a great shop, anything key related this place has got you covered! I went in to have a car key laser cut from an original to replace just the key part, and this is practically the only place to offer that exclusive service. Very affordable, professional, and fast!
Thank you so much for the great service!
The locksmith came out to our place with a very fair price compared to other locksmiths we had called. They were quick, courteous, and professional.
They also took a look at a key problem I had with my truck and get me a fair quote.
I recommend this local shop to anyone in the SF valley.
Wow. What a great job Todd did for me over at the locksmith shop. Beyond quality work and very appreciated. Took the time to make sure all the keys worked on my truck snug pro. Definitely would recommend his company. Thank You Todd
Awesome service. Called them at 8:30pm. Brandon showed up in less than 10 minutes of the 15 promised. Brandon had the lock opened in about 2 minutes. Once again…..awesome service!!!!
Super easy. Super convenient. Super affordable. Great service in a timely manner. Definitely a hidden gem and way better than going to a larger locksmith or home improvement store for key needs. Thank you, Todd! I'll be back!
They are the best. Brandon helped us update security in our building. He was very professional and also an expert regarding security. We needed the job done fairly quickly and he did amazing work. I highly recommended them!
Get Free Quote
Reliable 24/7 Locksmith Service in Los Angeles, San Fernando Valley
FAQ
We offer the best services at the most competitive prices. We're family-owned and operated and have been since 1973. We pride ourselves on giving our customers the best value for their money possible.
We understand that sometimes you need a replacement key or that one can get lost or stolen so we do everything we can to make sure you get a new key and that your family is safe and secure. 
Yes, we can! If you've lost your transponder key we can cut you a new one and program the key so that transponder code matches the car. We can do this without the high cost that you'll incur at the dealership and with customer service that you'll only find at a family-owned and operated business like ours.
Yes, you can bring us any key and we can make you a copy of it. Sometimes you end up needing an extra key to give to someone or to keep as a backup just in case you lose the original. If you bring us a key we can make a copy.
Yes, it is possible. The only hang-up with this is that you must bring in a letter that is on company letterhead that states that it's okay for you to make a duplicate and how many duplicates you need to be made. The letter must also be signed by an officer of the company. Once you have that and we verify it then we can make duplicates of the key. 
Reliable Key Replacement Service In Los Angeles
West Hills & the San Pernando Valley areas most trusted 24 hour Locksmith. Providing services to the residents in and around:
Locksmith Aguora Hills, CA
Locksmith Beverly Hills, CA
Locksmith Calabasas, CA
Locksmith Curver City, CA
Locksmith Encino, CA
Locksmith Granada Hills, CA
Locksmith Hollywood, CA
Locksmith Las Angeles, CA
Locksmith Malibu, CA
Locksmith Marina delRey, CA
Locksmith North CA
Locksmith Northridge, CA
Locksmith Pacific Palisafes, CA
Locksmith Rancho park, CA
Locksmith San Fernando, CA
Locksmith Santa Monica, CA
Locksmith Sherman Village, CA
Locksmith Simi Valley, CA
Locksmith Studio City, CA
Locksmith Tarzana, CA
Locksmith Thousand Oaks, CA
Locksmith Topanga, CA
Locksmith Locksmith Toluca Lake, CA
Locksmith Valley Glen, CA
Locksmith Van Nuys, CA
Locksmith Venice, CA
Locksmith West Hills, CA
Locksmith West CA
Locksmith Westlake village, CA
Locksmith Woodland Hills, CA
Reliable 24/7 Locksmith Service In San Fernando Valley Call 818-892-1109